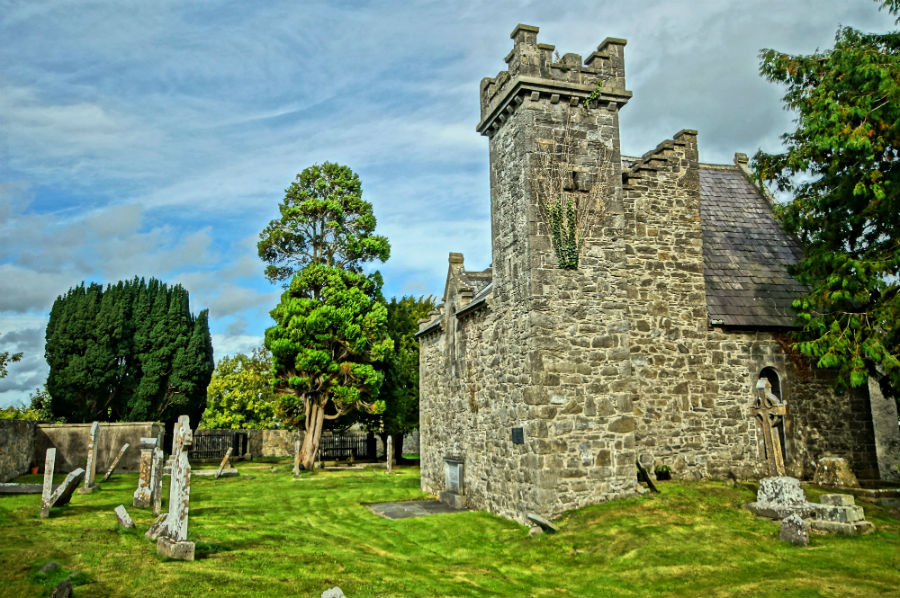 ---
The name Celbridge derives from the Irish Cill Droichid, meaning the church of the bridge. The old church and graveyard were, according to tradition, established by St Mochua around 600 AD along the Slí Mhór, one of Ireland's ancient paths that link Dublin Bay to Galway Bay.
This graveyard on Church Road, familiarly known as Tea Lane, is perhaps the earliest evidence of settlement in Celbridge, and from here our village evolved.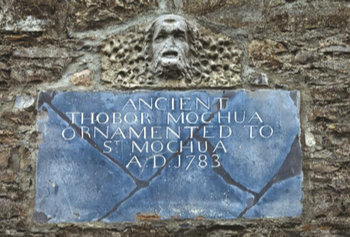 A holy well, close to St Mochua's Church in Tea Lane, was used by the saint to baptise people in early Christian times. A stone carving of the saint's head with the inscription 'Tobar Mochua', was found beside the well, closed over in 1783.
---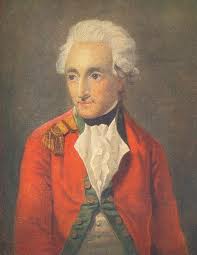 Among the notable burials in Tea Lane graveyard are those of Henry Grattan Jr., MP. This Henry Grattan was the son of Henry Grattan, the famous politician and statesman, who campaigned for the legislative freedom that resulted in 'Grattan's Parliament'.
---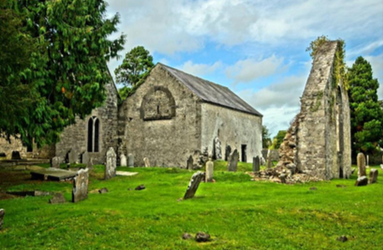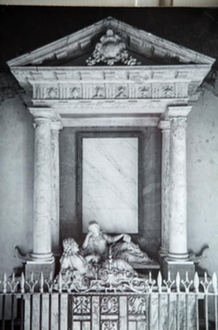 The graveyard is also the burial ground of William Conolly of Castletown and his wife Katherine, both interred in the Conolly Death House.
Inside the mausoleum is a magnificent white marble monument, commissioned by Katherine in memory of her husband.
---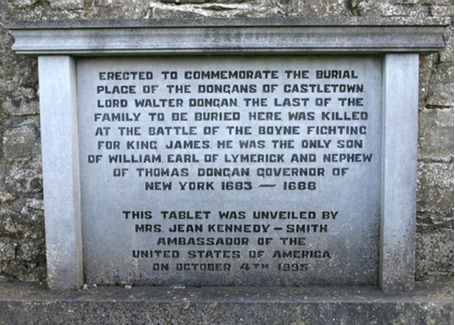 The Dongans, who lived at Castletown before the Conollys, are interred at Tea Lane. Colonel Thomas Dongan became Governor of New York State in 1683 and drafted a bill of rights which has an important bearing on the US Constitution. In recognition of this, a plaque was unveiled at Tea Lane in 1995 by the then American Ambassador to Ireland, Jean Kennedy-Smith.
---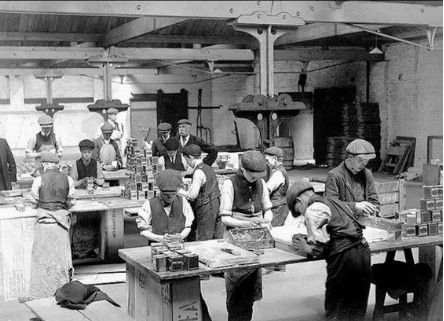 It is believed that workers from Yorkshire who came to Celbridge to work in the nearby mills dumped their used tea leaves along the side of the road and so the locals christened it 'Tea Lane' in the 19th century.
---
Today the graveyard is in the care of Kildare County Council and the community. Visits to Tea Lane are free by appointment. Phone the key holder at: 087 9630719.
Please visit the Facebook page at www.facebook.com/tealanegraveyard